Dr. Jay Rook's Active Lifestyle and Expertise Benefits Outdoor Sports Community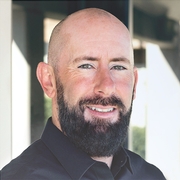 Dr. Rook's approach to blending holistic strategies with conventional medicine to redefine the patient-physician experience is proving to benefit patients as well as High Desert Medical Group's athletes and those living an active lifestyle. It's important to reassure patients so that they know that they are truly understood by their doctor — their goals, priorities, desires, even their fears. When a doctor thinks about their patients' health and well-being in the same way they think about their own, a dialogue is created, inevitably leading to better care. Jay Rook DO, M.P.H. takes this philosophy to heart, which becomes evident in the way he delivers care to his patients.
Outside of work, Dr. Rook's hobbies are filled with adrenaline, and occasional injuries, which help him relate to his patients and find effective treatments. Dr. Rook joins Heritage Lifefit — a sector of Heritage Victor Valley Medical Group focused on preventive medicine that looks at reshaping the process of making people healthier and keeping them that way so that they may live healthier, happier and more active lives.
As HVVMG's Integrative/Athletic Wellness physician, Dr. Rook is as active as he hopes his patients to be, in helping "break the physician-patient barrier while simultaneously maintaining professionalism." From mountain biking to engaging in competitive soccer, Dr. Rook and his family enjoy the outdoors as often as possible.
He admits that while there is no more scientific data for some of the field's treatments in comparison to more conventional pathways, patients and the medical community have become more open to these strategies. "In my opinion, the best practitioner is one who recognizes and has competent scientific understanding of when conventional therapy is appropriate, when an alternative therapy can be useful and when both can be advantageous to his or her patient,"
Dr. Rook said. Through this balance and his ability to relate to his patients, he hopes to redefine the clinic/patient-physician experience.