Healthy Holiday Tips and Recipes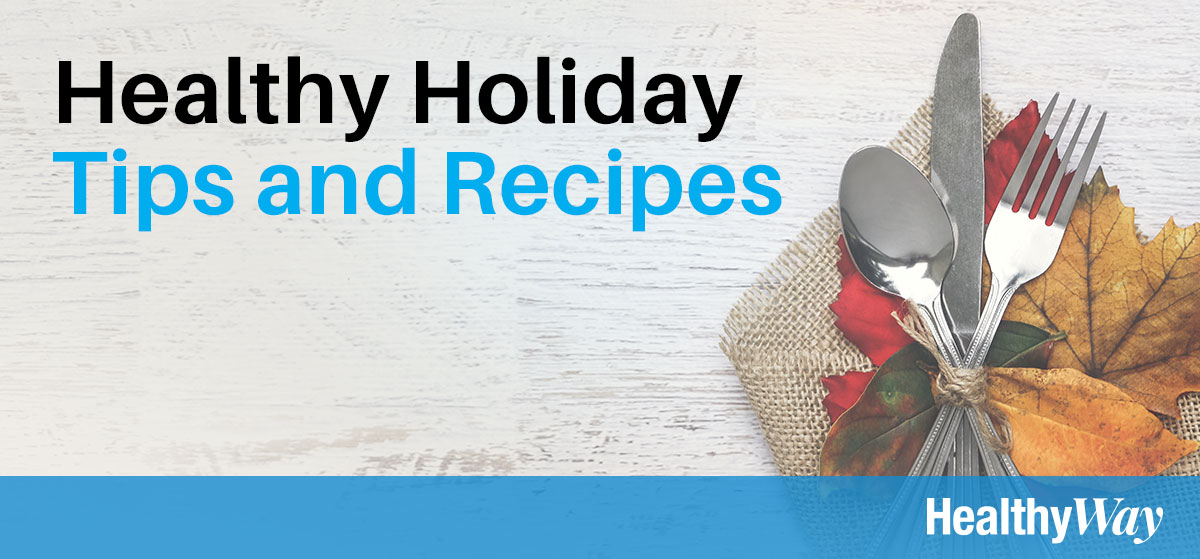 If you find yourself over-indulging during big holiday meals, there are some simple steps that you can take to curb your appetite and still enjoy the meal.
Follow these simple tips for holiday meal success:
Cook with a minimum amount of salt and/or sodium.
Cut out saturated fat.
Eat fresh and avoid processed foods.
When it comes to protein, choose lean (chicken or fish).
Avoid vegetables in creams, gravies and butter.
Choose fruits and vegetables served raw, grilled or steamed. Raw is best. Steaming is the second healthier option.
Stick to calorie-free drinks such as water, tea, selt­zer, or diet sodas instead of punch or mixed drinks.
If you choose to drink alcohol, limit the amount and have it with food. Talk with your healthcare team about whether alcohol is safe for you.
You can still enjoy your favorite holi­day treats, but take small portions, eat slowly, and savor the taste and texture.
If you overindulge, don't beat yourself up. If you eat more carbs or food than you planned for, don't think you have failed, just make a plan to get back on track.
After your meal, take a walk with family and friends. Exercise will also get you moving, keep you focused on your goals, and give you a welcome break from being surrounded by treats.
Try these 3 recipes for delicious, healthy dishes: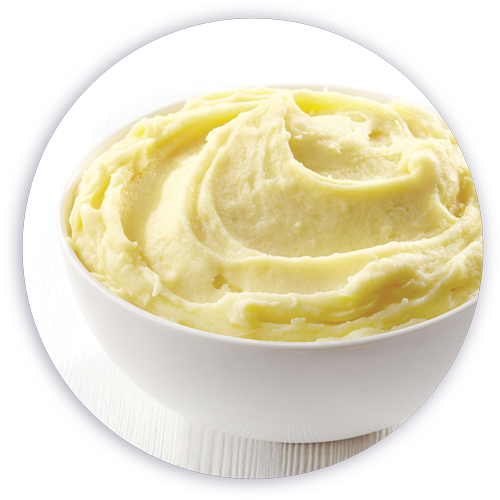 Low-Fat & Low Carb Mashed Potatoes
Ingredients
4 cups diced potatoes
4 cups cauliflower florets
½ cup sliced almonds
1 cup almond milk
1 teaspoon sea salt
3 cups of water
Instructions
Cook potatoes and cauliflower in three cups of water until tender.
Remove one cup of cooked cauliflower. Add the almonds and almond milk into a blender and puree well.
Pour the pureed mixture into remaining potatoes and cauliflower. Mash together until well blended.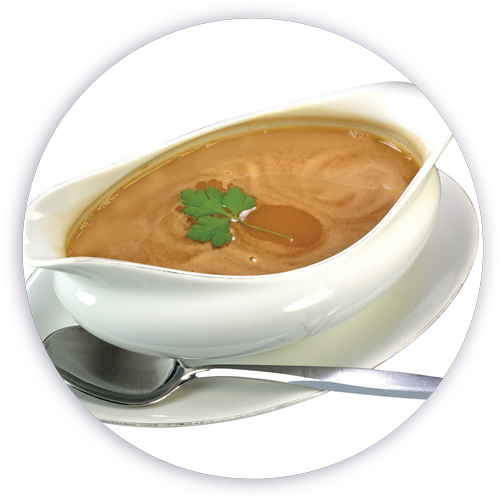 Healthy Mushroom Gravy (Vegan)
Ingredients
1 teaspoon olive oil
½ cup diced onion
¼ cup diced carrots
¼ cup diced celery
1 cup sliced mushrooms
1 teaspoon sea salt
Black pepper to taste
3 cups of water
Instructions
In a large pan, cook vegetables in olive oil until tender.
Add one cup of water, bring to a boil over medium heat. Cook well.
Once fully cooked, add in salt and pepper.
Carefully pour vegetables into blender making sure not to splash since mixture will be hot. Puree until well blended.
Return mixture to pot and simmer for two minutes.
Serve warm. Add more water for desired consistency.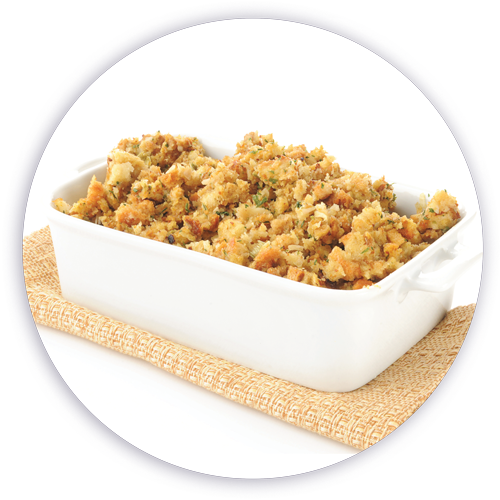 Whole Wheat Stuffing
Ingredients
1 loaf of wheat bread, diced & toasted
2 cups diced onion
2 cups diced celery
2 tablespoons of chopped sage
2 tablespoons chopped parsley
½ cup cranberries
1 teaspoon olive oil
2 teaspoons sea salt
Black pepper to taste
3 cups of water
Instructions
In a large pan, cook celery and onions in olive oil until tender.
Add in the cranberries, sage, parsley, salt and pepper.
Add in water and bring to a boil. Once boiling, bring to low heat.
Add in bread and mix well. Remove from heat.
Cover with lid until ready to serve.