Humana and Heritage Provider Network Team Up to Offer a Better Patient Experience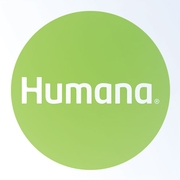 Humana, Inc., a leading health and well-being company, announced on September 26, 2018 that it has collaborated with Heritage Provider Network (HPN), one of the nation's most experienced and effective physician-led, value-based care organizations, on a value-based agreement designed to offer a coordinated, patient-centered experience to help Humana Medicare Advantage members in Southern and Central California achieve better health.
Humana's Medicare Advantage HMO plan members in Kern, Los Angeles, Orange, Riverside, San Bernardino, and Ventura counties, as well as Dual Eligible Special Needs Plan (for patients qualifying for both Medicare and Medicaid) members in Kern and Ventura counties, will have in-network access to HPN's vast number of physicians and facilities throughout Southern and Central California.
The agreement with HPN is part of Humana's longstanding commitment to value-based care, which emphasizes:
More personal time with healthcare professionals and personalized care that is tailored to each person's unique health situation
Access to proactive health screenings and programs that are focused on preventing illness
Improved care for people living with chronic conditions with a focus on avoiding health complications
Leveraging technologies, such as data analytics, that connect physicians and help them work as a team to coordinate care around the patient
Reimbursement to physicians linked to the health outcomes of their patients rather than based solely on the quantity of services they provide (fee-for-service)
Under this new agreement, Heritage Provider Network's physicians will
also benefit by having access to new tools, real-time data and care support offered by Humana, which will maximize the time HPN physicians spend with their patients covered by Humana Medicare Advantage.
"Working with Humana brings together two highly respected, experienced organizations committed to providing better care, better health and lower costs," said Dr. Richard Merkin, President and CEO of HPN. "We will be able to coordinate care needs across our entire system and tailor healthcare services proactively that will bring added value to Humana Medicare Advantage members by increasing their access to healthcare services in all of our medical provider groups throughout Southern and Central California, creating a robust care network."
HPN's extensive California Medicare Advantage presence will further strengthen Humana's growth and market share in California, and the two entities look forward to further expansion.
"We are excited to offer our Southern California Medicare Advantage members additional access to value-based care through our new relationship with Heritage," said
Rick Beavin, California Medicare President for Humana. "By working together with Heritage, we are able to better serve Humana Medicare Advantage members and offer them high-quality care with the goal of improving their health and well-being."