New Warning About Prescribing the Drug Makena for Preterm Labor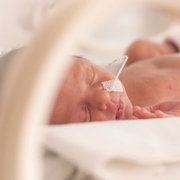 A recent "real-world" study published in the American Journal of Obstetrics & Gynecology is causing alarming doubts about Makena's effectiveness in preventing preterm labor. This study conducted by physicians from the Department of Obstetrics and Gynecology from the University of Texas Southwestern Medical Center and Women and Infant Studies, also discovered a potential increase in side effects of gestational diabetes among women who are taking Makena versus those with a similar history who were not on the drug. Physicians who are currently prescribing Makena to their patients should consider an alternate prescription method.
As a healthcare community, we consistently strive to make the right decisions pertinent to our patients' health and well-being while delivering on our promise to provide the highest quality of care. It's imperative to keep current on all of the medication available and their potential risks to perform our jobs more effectively. As part of an effort to keep physicians informed, routine email campaigns will be distributed containing relevant information that could significantly affect patients. Additional information about the study on Makena can be found in the American Journal of Obstetrics & Gynecology. To read the full article on the study, visit tinyurl.com/makenaresearch.
_

Source: Nelson DB, McIntire DD, McDonald J, et al. 17-alpha Hydroxyprogesterone caproate did not reduce the rate of recurrent preterm birth in a prospective cohort study. Am J Obstet Gynecol 2017;216:600.e1-9, from www.ajog.org/article/S0002-9378(17)30294-6/fulltext.