Regal Medical Group Voted as Inland Valley Daily Bulletin's Favorite Medical Group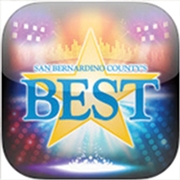 Readers of the Daily Bulletin, San Bernardino Sun and Redlands Daily Facts Choose Regal Medical Group as the favorite medical group of the year in the Best of the Inland Empire and Readers' Choice Awards of 2017. The voting was held by The Inland Valley Daily Bulletin, San Bernardino Sun and Redlands Daily newspapers, allowing their readers to select the best restaurants, people, places, goods and services of their region. In all three publications, residents determined that Regal Medical Group deserved the title of Favorite Medical Group. Readers submitted their votes through an online submission form. Voters were permitted one ballot submission per email address.
The Readers' Choice Awards and Best of the Inland Empire polls are implemented for the publications' readers to know who to rely on for the highest-caliber services in their home towns. Regal provides a network of thousands of physicians to deliver top-quality healthcare, fitting the various needs of this community. Additional features enjoyed by members include wellness programs, diabetes clinics, health fairs, and social programs for seniors.
"We take great pride in offering unique, award-winning services and programs for our members in the Inland Empire," said Jasmine Frank, Senior VP of Regional Operations for Regal Medical Group. "We're honored that the residents of this diverse community recognize our commitment of supporting this area with top-tier quality healthcare."
Regal has remained strong in the local community and continues to grow their physician panels to the benefit of their patients, even through all of the current and tumultuous changes in healthcare. Their longevity and success for more than 35 years are testimony to their strong reputation of quality, affordable care, confirmed by their earned 4.5 out of 5 STAR rating based on the Centers for Medicare and Medicaid Services (CMS). They have a vast network that coordinates the care of more than one million members.
Regal Medical Group is committed to supporting health through many wellness programs, such as providing access to pharmacists who help our members reconcile their medications, and diabetes clinics to help members better manage their condition. Regal also offers social programs to help isolated seniors with group activities, and health fairs that offer valuable health screenings and free immunizations. For more information on enrolling in this great network, visit www.regalmed.com.