Dr. Ashish Bhavsar, Regal, and ADOC Medical Groups Host Open House Offering Discounted Cosmetic Treatments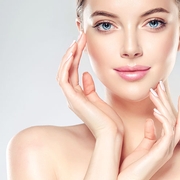 FULLERTON, CA (November 26, 2018) –Ashish Bhavsar, M.D., a physician at Brea Wellness Center, has partnered with Regal and ADOC Medical Groups to host an open house on November 30, 2018 in Fullerton, California promoting a range of services being offered by the practice including cosmetic enhancements, laser rejuvenation for the face and body, and sexual wellness treatments.
The event is open to the public and will be held at 2720 North Harbor Blvd., Suite 350, Fullerton, CA 92835 from 4:00 p.m. to 8:00 p.m. Attendees can engage with Dr. Bhavsar and his staff in a friendly environment, ask health-related questions, and receive valuable information about the services and treatments offered. Participants may also enter a raffle to win prizes including 6 sessions of small area laser hair removal, 20 units of Botox, and laser treatment for toenail fungal removal.
At Brea Wellness Center, Dr. Bhavsar conveniently offers the most comprehensive cosmetic treatments and services:
Laser Hair Removal: Removal of hair from face and body using laser treatment
Laser Genesis and Limelight: Uses quick and gentle beams of light to eliminate hair growth, skin growth, and other blemishes
Botox and Juvederm: Injectable treatments to remove fine facial wrinkles, and facial volume loss
Trusculpt: Laser-based technology that reduces body circumference and tightens the skin
Open house attendees may also take advantage of special rates on treatment packages for purchase that day which include:
$850 for Vollure (1cc) and 20 units of Botox (savings of $450)
$1999 for Juliet Vaginal Rejuvenation (savings of $1000)
$3000 for "mommy makeover" ($9000 dollar value) that include liposuction on the upper or lower abdomen, Trusculpt treatment on the upper or lower abdomen, Pearl laser treatment on the upper or lower abdomen, and Juliet laser vaginal rejuvenation
Members of Regal and ADOC Medical Groups will receive a discounted rate on cosmetic services. For more information on Dr. Bhavsar's services at Brea Wellness Center,
visit www.breawellnesscenter.com.
About Regal and ADOC Medical Groups
Regal and ADOC Medical Groups are affiliates of Heritage Provider Network (HPN), which serves as a trusted healthcare network to more than 550,000 Southern California members. As the largest doctor-owned medical group in Southern California, HPN and its affiliates are dedicated to quality, affordable healthcare. For more information, please visit www.regalmed.com or www.adoc.us