Regal Medical Group is Voted Favorite Medical Group in the Inland Empire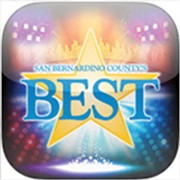 NORTHRIDGE, CA (May 21, 2017) – Newspaper readers of the Inland Empire declared Regal Medical Group (RMG) as the favorite medical group of the year in the Best of the Inland Empire and Readers' Choice Awards of 2017. The voting was held by The Inland Valley Daily Bulletin, San Bernardino Sun and Redlands Daily newspapers, allowing their readers to select the best restaurants, people, places, goods and services of their region. In all three publications, residents determined that Regal Medical Group deserved the title of Favorite Medical Group.
The Readers' Choice Awards and Best of the Inland Empire polls are implemented for the publications' readers to know who to rely on for the highest-caliber services in their home towns. Regal provides a network of thousands of physicians to deliver top-quality healthcare, fitting the various needs of this community. Additional features enjoyed by members include wellness programs, diabetes clinics, health fairs, and social programs for seniors.
"We take great pride in offering unique, award-winning services and programs for our members in the Inland Empire," said Jasmine Frank, Senior VP of Regional Operations for Regal Medical Group. "We're honored that the residents of this diverse community recognize our commitment of supporting this area with top-tier quality healthcare."
Readers submitted their votes through an online submission form. Voters were permitted one ballot submission per email address.
About Regal Medical Group
Regal Medical Group serves as a trusted healthcare network for more than 500,000 Southern California members, boasting a network of thousands of healthcare providers. As the largest doctor-owned medical group in Southern California, RMG is dedicated to quality, affordable healthcare. For more information, please visit www.regalmed.com.