Regal Medical Group Earns Highest Rankings from California Association of Physician Groups for 10 Consecutive Years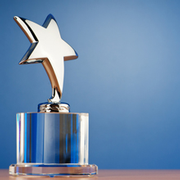 Elite Status Achieved for All of Heritage Provider Network Groups in CAPG's Standards of Excellence
NORTHRIDGE, CA (July 18, 2017) – Regal Medical Group (RMG), one of Southern California's largest managed health networks, is proud to announce that RMG and its family of medical groups achieved the highest rankings of Elite Status for providing top quality care from the California Association of Physician Groups (CAPG) 2017 Standards of Excellence™ survey. This is the 10th consecutive year that RMG and its parent company, Heritage Provider Network (HPN), has earned Elite Status in the CAPG survey, the highest possible honor awarded.
"We are always focused on utilizing our vast network of doctors and healthcare facilities to provide a positive experience for each of our half-a-million members," said Daniel Frank, Chief Operating Officer of Regal Medical Group. "We're honored that the CAPG recognizes our caliber of standards in delivering top-tier quality healthcare to Southern California."
CAPG's Standards of Excellence survey scores 190 medical group members in 38 states, Washington D.C., and Puerto Rico, assessing the ability to deliver an enhanced patient experience, improved population health, and better overall affordability.
RMG received the coveted Elite Status of Excellence in all categories including Care Management Practices, Health Information Technology, Accountability and Transparency, and Patient Centered Care. This year, CAPG raised the bar in each category to align with the program's mission to drive enhanced performance and quality of care.
"For the last 10 years, we have received the highest acknowledgement from CAPG recognizing the tremendous hard work and dedication of all of our medical groups, physicians and team members who are improving the quality and cost of healthcare for everyone in the country," said Dr. Richard Merkin, President and CEO of RMG. "I'm very proud to work with them and know how committed they remain to changing lives through patient-centered care."
As part of the Heritage Provider Network family of medical groups, Regal Medical Group earned Elite Status in all categories of the survey. HPN's honored groups include:
• Regal Medical Group, Inc.
• Lakeside Community Healthcare
• ADOC Medical Group
• Bakersfield Family Medical Center
• Coastal Communities Physician Network
• Desert Oasis Healthcare
• Heritage Victor Valley Medical Group
• High Desert Medical Group
• Sierra Medical Group
About Regal Medical Group and Lakeside Community Healthcare
Regal Medical Group and Lakeside Community Healthcare serve as a trusted healthcare network for more than 500,000 Southern California members, boasting a network of thousands of health care providers. As the largest doctor-owned medical group in Southern California, RMG and LCH are dedicated to quality, affordable healthcare.